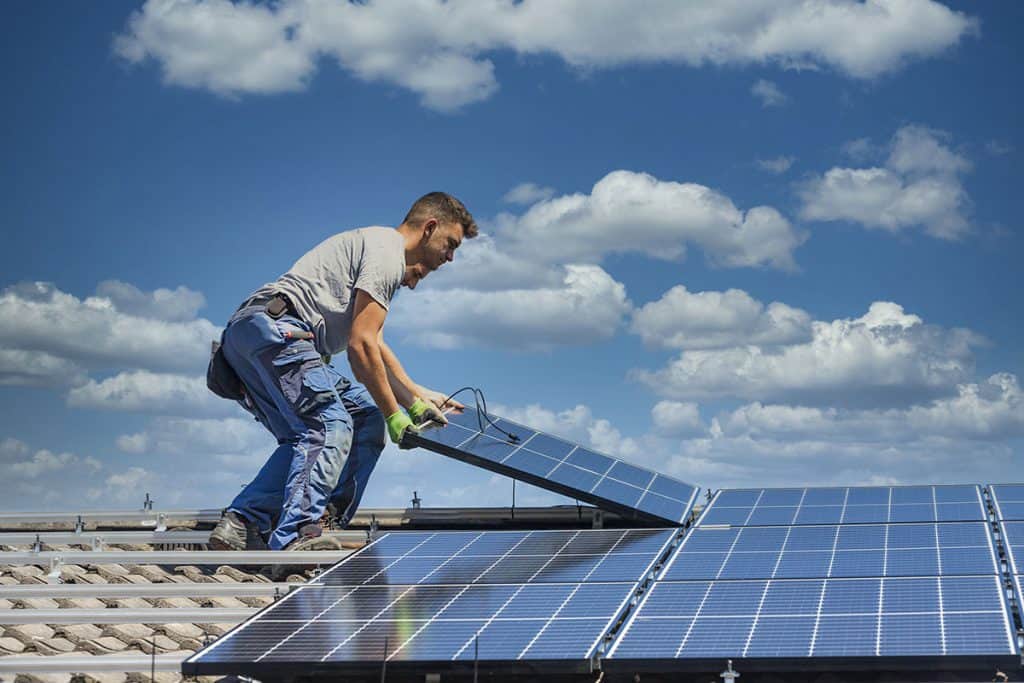 Boundless strives to provide the best and fastest solar panel installation process in the industry. We also keep you in-the-know during your installation process with our customer portal. The portal is your window into the process and through it, you can see the progress of your installation and ask any questions you have.
How long does it take to install solar panels?
The solar panel installation process begins the moment you sign your contract. As soon as you decide to go solar, the first step of your solar installation process, an inspection of your roof and home electrical connection to the grid called a site audit, will be scheduled. The audit provides us with information we need to plan your system. Other installation companies may make you wait to schedule that audit. That can add a few days to your installation process. We at Boundless schedule it as soon as you sign your contract so we can give you the fastest installation we can. On average in California, we often get solar systems installed plus up-and-running in 21 days. Before you know it, you will be saving money on your electric bills. It can, however, take longer in some scenarios.
Site Audit
A site auditor will come to your home and conduct your site audit. The auditor will gather the necessary information to design your solar power system.
Gaining Permits and Finalizing Design
The design for your solar system will be finalized by the engineers and sent to you for approval. Once your solar system's plans are complete, our team will apply for the necessary permits to build your system through your local municipality. You won't need to do anything during the permitting phase; we take care of everything.
System Installation
Once plans for your solar install have been approved, it's time to install the system. It normally takes only a day or two for us to install your system.
System Inspection
Once your system is installed, we then contact your local municipality to schedule an inspection. The inspector checks to see if everything is up to code. A Boundless representative will be present during the inspection. If there is anything the inspector wants to be changed, our representative will make sure it's done right away. They will also reschedule for another inspection. You don't have to be present during the inspection, but please make sure that the inspector has access to the outside of your house so they can inspect your solar system.
Permission to Operate (PTO)
After your system passes inspection, it typically takes a few days to receive permission to operate (PTO) from your local municipality. Once we get PTO, we will switch your system on for you. Congratulations! You are now generating your own power from the sun! And although it was easy, you won't have to relive this process for at least another 25 years. It can, however, take longer to get PTO should your local municipality have a backlog of inspections.
Ready to go solar? Contact our team today.