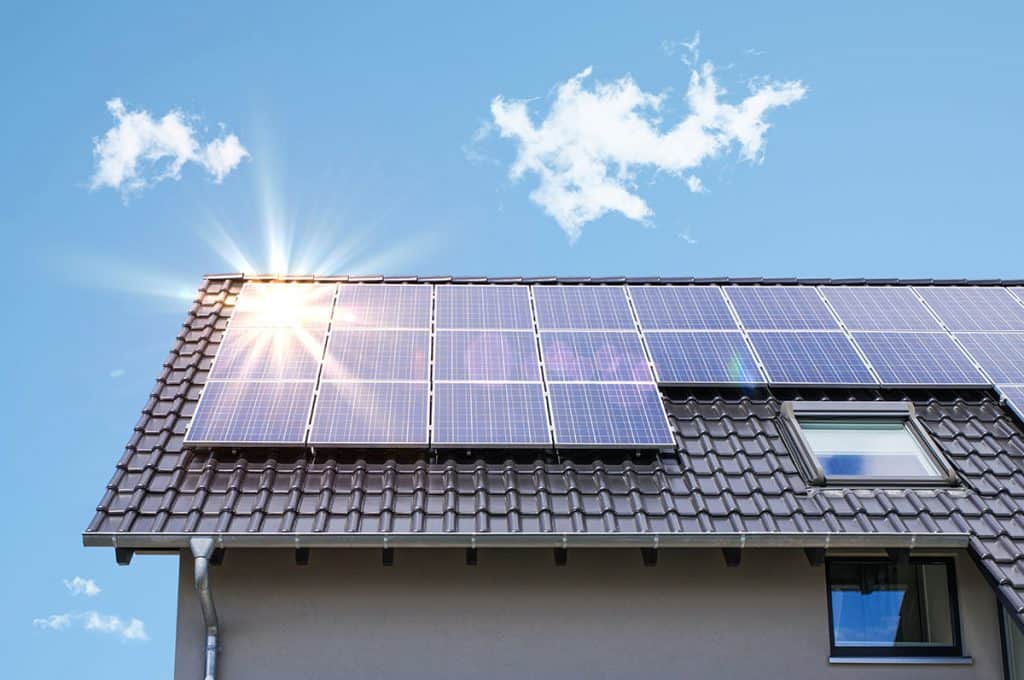 Those considering updating their homes to run on clear, renewable solar energy may find themselves wondering when is the best time of year to install solar panels. Should they wait until the summertime when the sun is at its strongest? Or should they complete the installation in the winter and be proactive when it comes to preparing for the longer days ahead?
In short, there is no best time of year to install solar panels. They can be put up in rain, snow or sun, and since they can last more than 25 years, it doesn't make a difference in the long term what season they go up in. In fact, considering the rising cost of electricity and the fact that state incentives are constantly dwindling, the best time you could install solar panels will always be yesterday.
Installing Solar Panels During the Four Seasons
Spring
Spring brings milder weather than winter, which can make solar panel installation an easier process. Additionally, getting your system up and running before the sunny months of summer set in will allow you to collect as much solar energy as possible.
Summer
Solar systems tend to generate the most power – and savings – in the summer, making it a popular season for homeowners to consider an installation. The weather also makes the process flow more smoothly than it might during winter storms.
Autumn
Autumn is a great time to install solar panels because the rush of eager homeowners from the summertime has died down, creating shorter wait times and a faster approval process. Getting panels installed before winter sets in will prepare your house to collect solar energy once the snow starts to melt in the spring.
Winter
If a homeowner has snow on their roof at the time of installation, solar installers will shovel, de-ice and prep the shingles. Once the system is activated, the homeowner is able to build up their battery ahead of the summer months when they will likely be using a lot of electricity to power their AC.
Benefits of Going Solar
1. Reduced monthly utility bill
A standard residential solar system will generate enough electricity to supply 100% of a family's electricity needs.
2. Home value can increase
Solar panels are a hot ticket item that can help homes sell for up to $15,000 more than similar houses in comparable neighborhoods without solar systems, according to the Office of Energy Efficiency & Renewable Energy.
3. Reduced carbon footprint
Homes that draw electricity from solar panels emit about 80% lower carbon emissions than homes powered by fossil fuels, according to a recent study from the University of California, Berkeley.
4. State incentives
Depending on the state that you live in, you may qualify for state incentives that pay YOU for your solar energy!
5. Federal tax incentives
Last year's 26% tax incentive was meant to go down to 22% this year, but it was just confirmed that the federal tax credit will remain 26% for 2021!
If you or someone you know is considering making the switch to solar energy, contact our team to request a quote and get started planning your solar system installation.